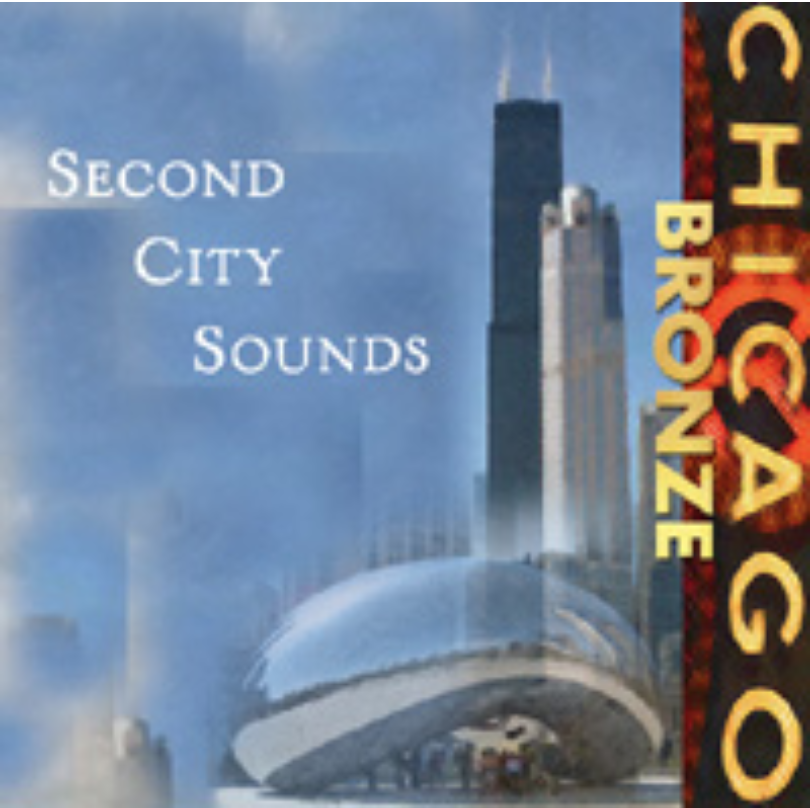 Second City Sounds CD
$18.00 (S&H included)
The latest recording from Chicago Bronze showcases the wide variety of styles that handbells have to offer. From Jazz to Rock, Classical to Original Compositions, "Second City Sounds" is a fun musical extravaganza for all.
Tracks
Rock Around

 the Clock, 

Freeman & DeKnight/Edmondson

Nocturne in C Minor, 

Michael Helman

Thunder and Lightning Polka, 

Strauss/Benton

A Large Day, 

Kathleen Wissinger

Take Five, 

Desmond/Campanile

Mancini Magic, 

Mancini/Wagner

Kulak's Orchard (The Sower), 

Kathleen Wissinger

Hatikvah, Philip L. Roberts

Catch the Spirit, Sandra Eithun

Little Fugue, Bach/Kastner

Cumulonimbus, Matthew Prins

Meditation on Passion Chorale, Hassler/Childers

Song of the Flower, K. Mazimas Ko

Moonlight, Nancy Hascall

When Johnny Comes Marching Home, Valerie W. Stephenson

Boogie Woogie Bugle Boy, Ray

e & Prince/Morris
Windy City Christmas CD
Celebrate the season with Christmas classics performed the handbell choir of Chicago Bronze!
Tracks
Hark! Christmas Bells
Ding Dong! Merrily on High
Go Tell It On The Mountain
Sleigh Ride
White Christmas
Jingle-Bell Rock
West Indies Carol
Meditation on "Picardy"
Pat-a-Pan
The Holly and the Ivy
Shades of "Forest Green"
Te Deum
Stille Nacht (feat. Derek Handley)
We Wish You a Merry Christmas