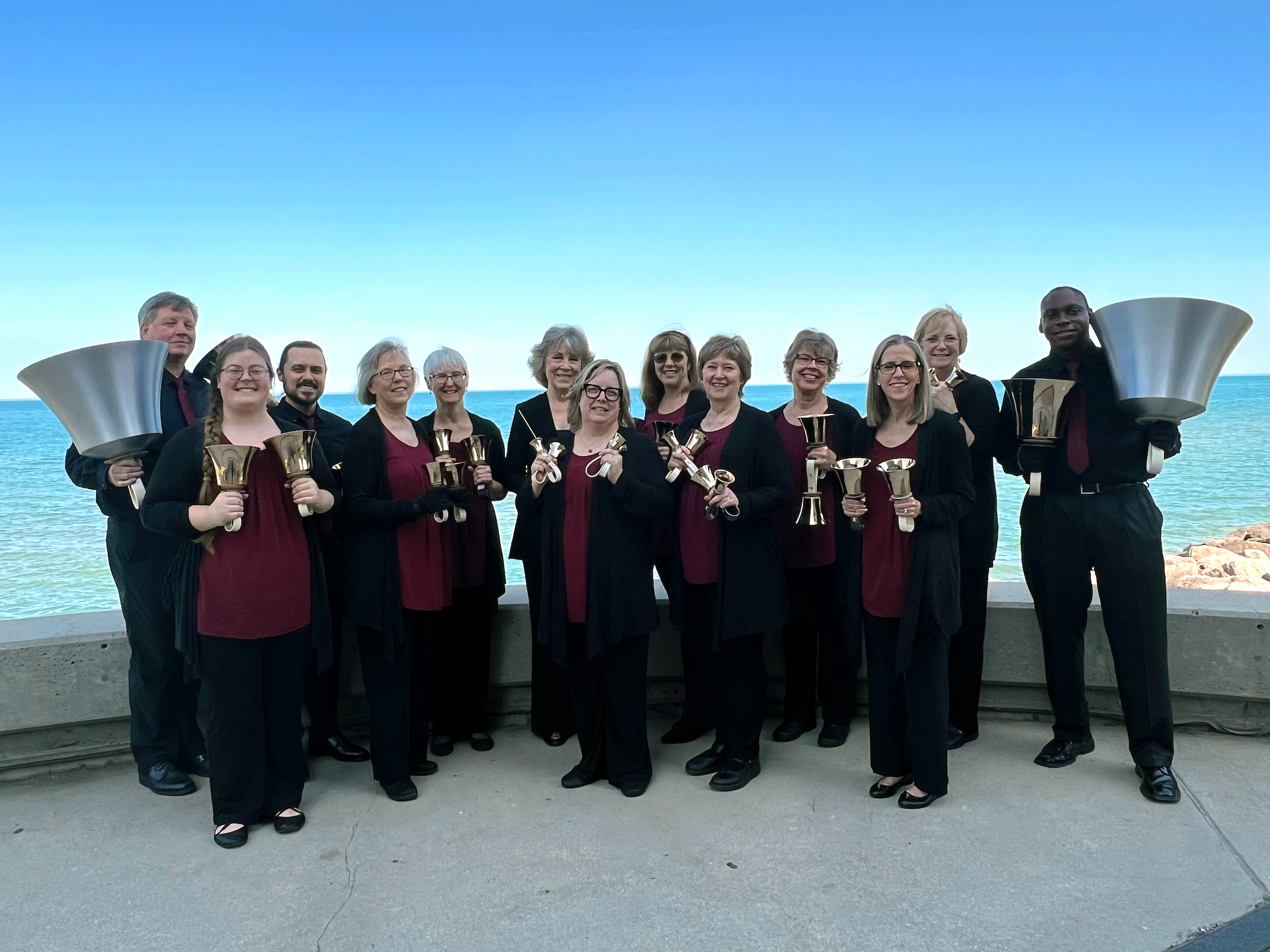 Our Mission
Our mission is to promote the highest artistic quality, and to stimulate greater understanding, appreciation and enjoyment of handbell music by all segments of society.
Chicago Bronze members have an average of over 10 years of ringing experience, as well additional musical experience with a wide variety of instruments. Along with our Musical Director, the group is dedicated to musical excellence, as well as sharing their technical knowledge of the handbell instrument and helping to create a greater understanding and enjoyment of handbell music. Chicago Bronze performs a variety of music including sacred, secular, classical, jazz and old favorites, with a repertoire that includes pieces appropriate throughout the year. Chicago Bronze has performed for a wide variety of audiences, including conventions, churches, synagogues, holiday celebrations and business and civic organizations. The performances are family-friendly and entertaining for listeners of all ages.
Our History
Chicago Bronze is a community English handbell ensemble from the Chicago area. Membership in Chicago Bronze is by audition. The ensemble was established in May of 1999 by a group of directors and advanced ringers who were seeking a challenging ringing experience.
In the past 21 years, Chicago Bronze has performed hundreds of concerts throughout the Chicago area and beyond. We have had 6 directors, and have approximately 30 alumni ringers.
Within the Chicago area, Chicago Bronze has performed in Long Grove, Elgin, Ft. Sheridan, Mt. Prospect, Rolling Meadows, Park Ridge, Elk Grove, Arlington Heights, Deerfield, Morton Grove, Lake Zurich, Northbrook, Wilmette, Chicago, Schaumburg, Lake Forest, Oak Lawn, and Evanston. Beyond Chicago, we have performed in St. Charles and Belvidere, IL as well as Madison, WI.